You must allow cookies and JavaScript for a proper shopping experience.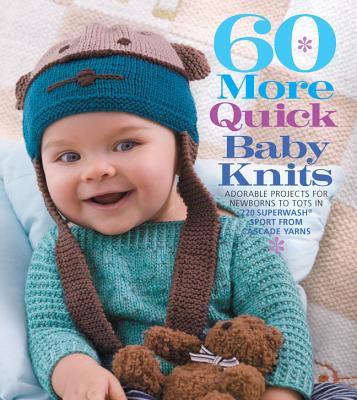 Price: $8.98
Publisher: Sixth&Spring Books : May 2012
Seller ID: 165314
ISBN-13: 9781936096435
Binding: Trade Paperback
Condition: Used - Good
---
State-of-the-art yarn Innovative styles Irresistible projects This follow-up to
60 Quick Baby Knits
gives budget-minded knitters 60 more inexpensive, time-saving ways to create fabulous baby fashions. Fans of the wildly popular "60 Knits" series are already into the lighter sportweight wool, exclusively from Cascade Yarns-and new readers will welcome its many advantages. Projects include the Paris Cardigan and Birdhouse Sweater from Pat Olski, Amy Barht's Bunny Blanket, and Veronica Manno's Smart Striped Vest.
View More...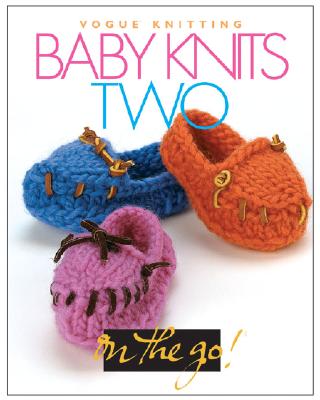 Price: $5.00
Publisher: Sixth&Spring Books : September 2004
Seller ID: 165886
ISBN-13: 9781931543507
Binding: Hardcover
Condition: Used - Good
---
Rompers and booties and cute animal designs: there's nothing more adorable than babies' outfits, and these small and precious garments make easy-to-carry and quick-to-knit projects. That's why Vogue's first "Knitting on the Go: Baby Knits" collection was so popular--and why this follow-up will absolutely entice knitters and warm their hearts as the needles click along. What could be sweeter than a tiny "faux fur" coat? Amazingly, it's simple to make, with only a few stitches and rows; the thick yarn does most of the work. Baby will look completely endearing in an Origami Jacket, Giraffe Cardig...
View More...