You must allow cookies and JavaScript for a proper shopping experience.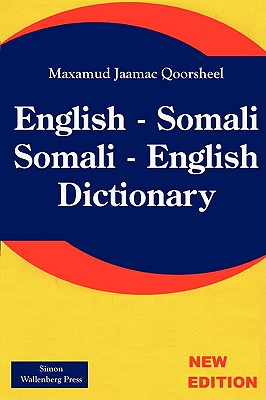 Price: $20.00
Publisher: Simon Wallenburg Press : March 2007
Seller ID: 192673
ISBN-13: 9781843560074
Binding: Trade Paperback
Condition: Used - Good
---
This is a new and fully updated edition of the dictionary, offers over 430 pages of definitions. It covers all the words you need for everyday use in Somali language; The author has also made the definitions clearer than before. This portable and affordable dictionary is perfect for general reference and student of the language. The vocabularies have been carefully compiled to embrace all words in current use, including many scientific and technical terms which have become a part of the English and Somali languages as spoken or written today. Many new words used in science, radio, automobile, ...
View More...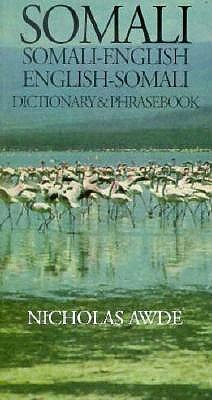 Price: $8.97
Publisher: Hippocrene Books : May 1999
Seller ID: 192695
ISBN-13: 9780781806213
Binding: Trade Paperback
Condition: Used - Good
---
The essential Somali language resource Somali is an Afroasiatic language with approximately 15 million speakers worldwide. It is spoken primarily in Somalia, but also in Somaliland, Ethiopia, Djibouti, and Kenya and by a significant Somali-speaking diaspora. Somali is written with the Latin alphabet.This unique, two-part resource provides travelers to Somalia and neighboring regions with the tools they need for daily interaction. The bilingual dictionary has a concise vocabulary for everyday use, and the phrasebook allows instant communication on a variety of topics. Ideal for businesspeople, ...
View More...