You must allow cookies and JavaScript for a proper shopping experience.
Price: $7.50
Publisher: Blackstone Audiobooks, Inc. : September 2008
Seller ID: 190610
ISBN-13: 9781433246593
Binding: Audio CD
Condition: Used - Good
---
From the acclaimed author of The Pale Blue Eye, this literary thriller features Eugene Vidocq, a criminal who transformed himself into the world's first and greatest detective. After the execution of Marie Antoinette and King Louis XVI and the death of their son, the Dauphin, the Bourbon monarchy has at last been restored. Dr. Hector Carpentier leads a very quiet life, until he meets legendary police officer Vidocq, who has used his mastery of disguise and surveillance and his extensive knowledge of the Parisian underworld to capture some of the most notorious and elusive criminals. Now with t...
View More...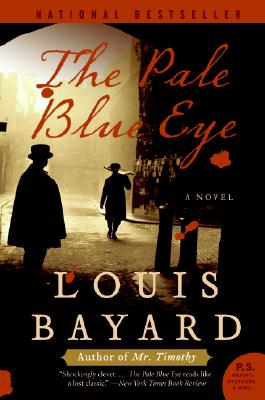 Price: $9.00
Publisher: William Morrow Paperbacks : June 2007
Seller ID: 191898
ISBN-13: 9780060733988
Binding: Trade Paperback
Condition: Used - Good
---
"Shockingly clever and devoutly unsentimental...reads like a lost classic. Bayard reinvigorates historical fiction."- New York Times Book ReviewAn ingenious tale of murder and revenge at West Point, featuring a retired detective and a young cadet named Edgar Allan Poe--from the author of Courting Mr. Lincoln.At West Point Academy in 1830, the calm of an October evening is shattered by the discovery of a young cadet's body swinging from a rope. The next morning, an even greater horror comes to light. Someone has removed the dead man's heart. Augustus Landor--who acquired some renown in his year...
View More...