You must allow cookies and JavaScript for a proper shopping experience.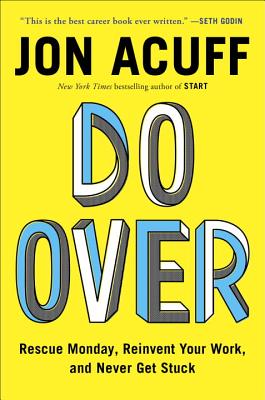 Price: $10.00
Publisher: Portfolio Hardcover : April 2015
Seller ID: 141515
ISBN-13: 9781591847618
Binding: Hardcover
Condition: Used - Good
---
It took me sixteen years to write this book. That breaks down to a brisk twelve words per day. But it wasn't the writing that took so long. . . . It was the working.I had to work at big companies and small companies. I had to get hired and fired several times. I had to find my dream job, then walk away from it. But after all that, I can now say the following with absolute certainty: You already have everything you need for an amazing career. In fact, you've had it since day one.Starting on the first day you got paid to scoop ice cream or restock shelves, you've had the chance to develop the fo...
View More...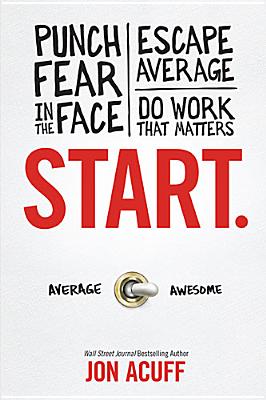 Price: $13.79
Publisher: Lampo Press : April 2013
Seller ID: 192525
ISBN-13: 9781937077594
Binding: Hardcover
Condition: Used - Good
---
Wall Street Journal best-selling author Jon Acuff reveals the steps to getting unstuck and back onto the path of being awesome.Over the last 100 years, the road to success for most everyone has been divided into five stages that mirror the decades of working life: There are only two paths in life: average and awesome. The average path is easy because all you have to do is nothing. The awesome path is more challenging because things like fear only bother you when you do work that matters. The good news is Start gives readers practical, honest and actionable insights to be more awesome, more oft...
View More...